Get your favorite features on Myspace anytime, anywhere with our newly redesigned mobile site. Just visit
m.myspace.com
from your phone.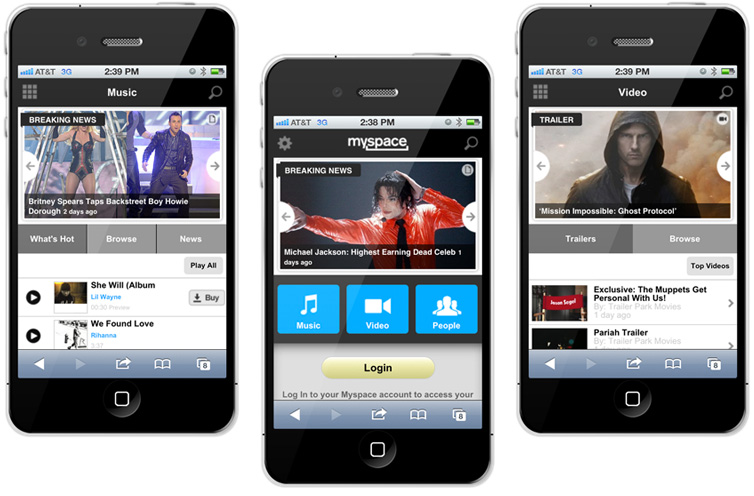 To use Myspace on your mobile
Access Myspace Mobile for free from most phones and any network. Simply visit m.myspace.com from your mobile phone's web browser
Some phones with more advanced browsers, like the iPhone, Android phones, and the Palm Pre, will see a more advanced version of the mobile website that includes Myspace IM and an optimized layout.
If you have an iPhone, IPod touch , or Android phone please click one of the icons below to download the latest Myspace app.
Notes & Tips
You can only modify your privacy settings from a computer at this time
Mobile alerts are no longer available
How To
Regarding Mobile Alerts:
If you've been wondering why you haven't received any mobile alerts lately for new messages in your inbox, friend requests, or tags in photos, it's because we turned this feature off. We apologize for the inconvenience but users will no longer receive text messages regarding their Myspace activity moving forward.
We offer alternative notification systems and accessibility for Myspace through our Mobile apps (for the iPhone and Android phones), m.myspace.com, and email notifications. We hope that these will suit all your needs in accessing and using Myspace.