Connect your Myspace account with Facebook to begin sharing with your Facebook Friends! Now you can share the music and videos you play on Myspace directly to your Facebook feed and ticker.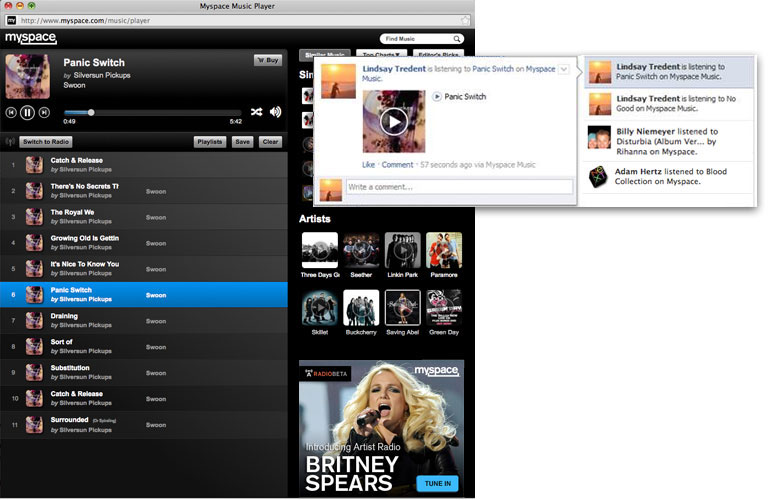 How to connect with Facebook
Click on the Connect with Facebook button either on www.myspace.com, the Myspace Music Player or Facebook Connect Guide page - If you already have a Myspace profile, make sure you're logged in when you select Connect with Facebook, otherwise it will create a new profile for you.
When listening to a song or watching a video on Myspace, the content will be shared on your Facebook feed and ticker.
How to change settings and disconnect with Facebook
To update your share settings or to disconnect with Facebook, log in to Facebook and click here to access your App settings.
To customize your share settings, click Edit next to the Myspace App Icon as shown below.
To disconnect with Facebook click "X" or Remove App
In the

Edit

window, you can customize your app settings as shown below.
Notes & Tips
Videos will be shared to Facebook through this connection
The first time that you view a connected video on Myspace, you will receive a notification- after you close the notification you will never see it again.
You are able to remove posted song and video activity from your Facebook profile by hovering over the post and clicking "X"
View our Facebook Connect guide page, and add your app on Facebook here